Innovative, Futuristic IT Learning
Passionate Teachers
We love IT, and we simplify your learning process for you. With in-depth working knowledge in easy-to-digest modules, you will master technology through structure-based programs. Learn the best practices through our innovative, flexible solutions. Prepare yourself for success in your new IT career with high confidence and elevated skills required for higher-level positions.
Classroom/Online Training
With today's rapid technological development, you need all the training that you can get. At TrainingHub, we create online and classroom training to add convenience to your education. With self-directed, social, and digestible information, you can practice what you learn with expert guidance to ensure that you build up confidence for your future career in IT.
Enterprise Training
Learn skills through customized programs that will exceed client requirements. You can access cutting-edge technologies and innovative training modules that prepare you for big-name clients through instructor-led training, dedicated mentoring, end-to-end talent transformation, lab practices, and 24/7 access to all course resources.
Corporate Training
Train your entire team with customized modules designed to tackle real-life scenarios. Your team will be taught to solve solutions in your everyday operations through challenging, focused, cloud-based lab practice. With our approach, your Corporate Training will meet your company's needs and prepare your staff exceptionally.
Learn on Your Own Terms
Enjoy learning in a classroom? Sign up for our classroom training sessions. Do you prefer to complete your coursework independently and at a distance? Try our online training. With our three-way solution, you can learn in classrooms, online, or even contact us to train your entire team to meet your firm's expectations, all at your convenience.
Explore Trending Courses
Achieve Your Career Goals with Industry-Recognized Options
Don't Just Take It From Us.
Hear from Our Students!

I chose TrainingHub for career growth and skills enhancement. It surpassed my expectations with hands-on courses, expert staff, and personal mentorship from Mr. Kalpesh Patel. Thanks to TrainingHub, I secured a placement at RBC, and it's where you can push your limits. TrainingHub is an institution where you will exceed all your capabilities.
I joined a training hub to get better job opportunities in the IT industry. After joining traininghub and learning the structured and well Designed Big Data Course I got placed in a leading IT company. This Course helped me gain the correct knowledge from the industry expert faculties. Each faculty member is an expert in their domain. TrainingHub is your one stop destination.
Sharmistha Soni
|

Data Warehouse
*A Highly Structured and Detailed Course for professional seeking career in IT* If you are looking for a change in your career, the Training Hub is your destination.The course is without a doubt one of the best investments I have made in myself and now I am reaping the rewards of having secured a job in IT as DWH Developer as part of this program.

**LEARN MORE WITH CONFIDENCE** I have never seen such a diligent professor who really wants you to be an expert and who really wants you to succeed in your career. I learned SQL language, & started implementing my learnings at my workplace and within a few months I got promoted to a senior level only because I added one more skill to my profile. I would STRONGLY recommend this institute to those who want to switch to IT. Happy Learning!! :)

Dipali Kotadiya
|

Python, Excel, SQL
TrainingHub.io played a pivotal role in my journey as a newcomer to Canada. They provided guidance, support, and boosted my confidence in the IT industry. I gained technical proficiency in Python, Excel, and SQL, thanks to their practical approach. I have secured my first professional job in Canada in (Home & Community Care Support Services) in a short time.

Akshay Panchal
|

MERN Full Stack Developer
Traininghub.io is the best stop to get all the answers you are looking for when you are planning to switch your career into IT. Their MERN full-stack developer course offers top-notch instructors, real-world expertise, and confidence-boosting projects. Thanks to them, I secured a job at Telus as a Full Stack Developer. Highly recommend it!
ESTHER JOSEPH
|

SQL, Quality Testing, Excel
I came from a healthcare background with no programming knowledge, but TrainingHub provided live demos and workouts for SQL and Quality Testing. The faculty ensured we grasped each concept before moving on. Thanks to Kalpesh's motivation, I can now confidently handle queries and create test scenarios. It's an excellent place to excel in IT. Thank you for the constant support.

Ankita M
|

SQL Server Development
TrainingHub.io is a top-notch training institute where I gained expertise in SQL Server Development. With their guidance, I cleared MCP exams with outstanding results, exceeding 95%. The right mentor makes all the difference. Now, I completed a Big Data Developer course and secured a job in banking domain.TrainingHub.io is one stop for all your answers in IT Career.
Where Our Students Work
Our traininghub.io students thrive in leading companies, driving innovation and success
Job-Oriented IT Training Programs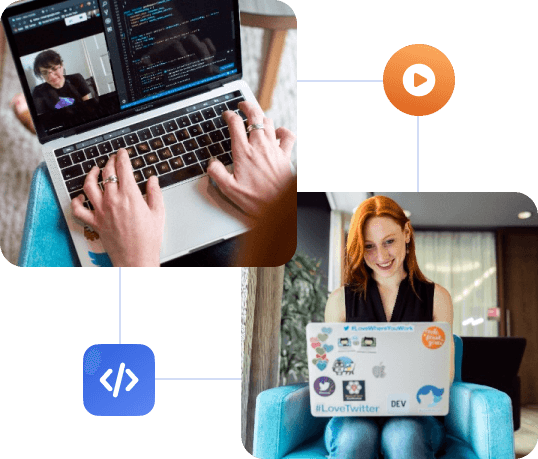 Search through top job-oriented training programs trusted by tech professionals globally. TrainingHub is proud to offer live:
Live instructor-led classes
Round-the-clock technical support
Life-long access to the video content
Our main goal is to support your development. We want you to build your skill set, prepare yourself, and feel confident in your abilities. By signing up for our courses, you ensure expert-level preparedness for job opportunities that require your talents.
Our practice classes enable students to apply their knowledge from the start. With both academic and real-time project experience, students gain more than just skills—they also gain experience that will stand out when applying to jobs in the industry.
Best Instructor-Led IT Training Courses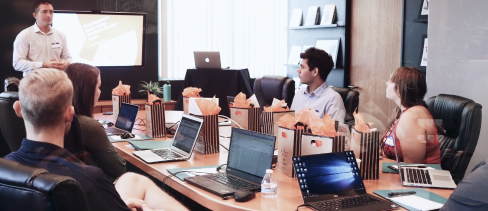 TrainingHub.io is the leading online and in-class training provider for IT skills. Our program demonstrates proven improvements in all students' learning outcomes and engagement levels. Our course curriculum at TrainingHub is developed and updated regularly by experts from the field. Best of all, each course aligns with recognized certification boards.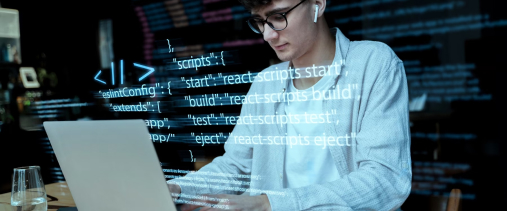 Most of our training courses prepare you with appropriate teaching for digital skills related to Information Technology and Management. Master highly sought-after skills that will future-proof your career amidst prime access to live instructor-led training that translates into applicable skill sets you will use and master.
TrainingHub's goal is to help great minds upgrade their career in the field of IT. With our program, you will empower yourself for success in this digital age.
Job Assistance Initiative Program
We commend your determination to excel in advanced skills.
Receive hands-on experiential training from Industry experts.
Assessment and Evaluation
Assess where you stand in terms of your knowledge and skill level.
Career Guidance and Skill Profiling
Our advisors enhance resumes, prepare for interviews, and dignify your abilities.
We are providing expert guidance and solutions for career-related challenges.
We help you send your profiles for the right positions to companies and market your skills.
Beyond job placement, we foster ongoing learning for enduring career success.
Our commitment goes beyond the training as we strive to empower our graduates with the skills they need for success and facilitate their journey into fulfilling careers.